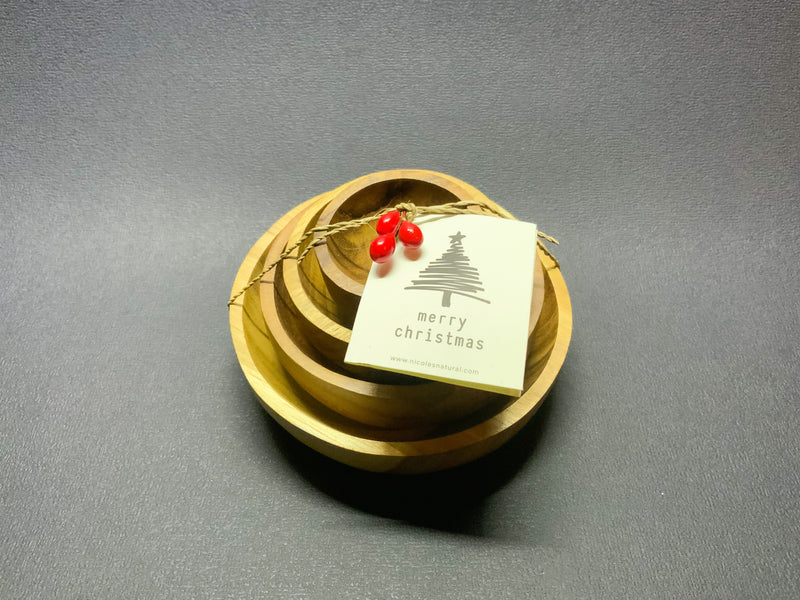 Delivery to all cities in USA, Canada, Latin America, Europe, Russia, Australia, Middle East & Africa with term of condition ( Please WA +6281288121010 ( Indonesia local time ) for more info.
Our kitchen utensils are made of Indonesian legal teak wood those have been sustainably harvested.
We use natural oils and waxes as the most eco-friendly of wood finishes. Wood is easy to care for, naturally antibacterial, and grows more beautiful over time.
Bowls Small Set

( d 5 X t 3 cm ) :  1 pcs 
( d 7 X t 3 cm ) :

 

 1 pcs 
( d 9 X t 3 cm ) :

 

 1 pcs 
( d 11 X t 3 cm ) :

 

 1 pcs 

Spatula ( 35 cm ) : 4 pcs 

Set of Salad Spoon & Fork, 30 cm : 4 set 
Set of Bamboo Straw  : 4 set 

 3 pcs, Bamboo straw, 25 cm  
1 pcs Sisal brush 
1 pcs Cotton pouch