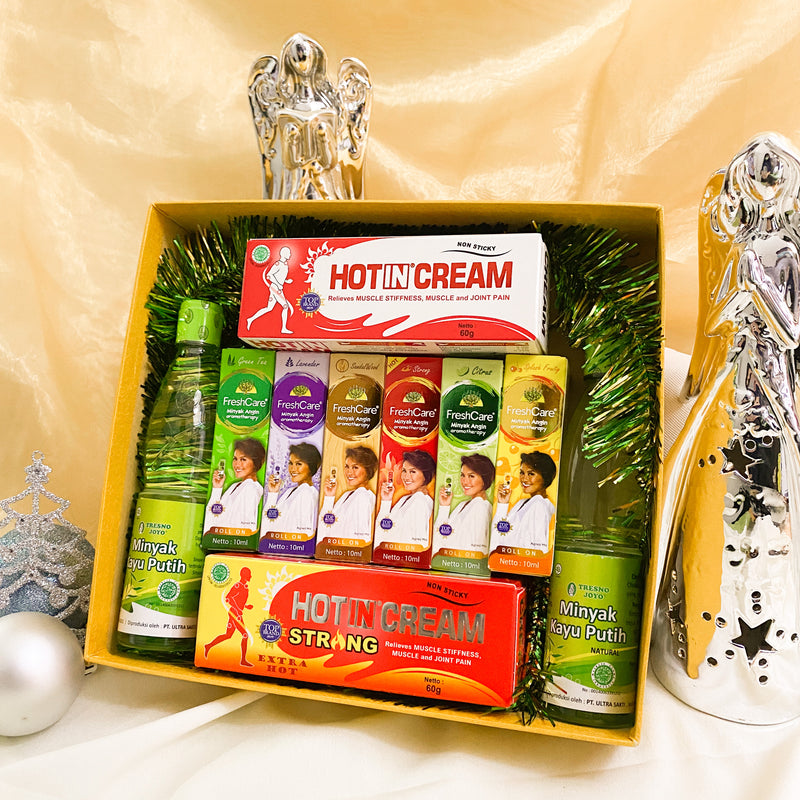 Delivery to all cities in USA, Canada, Latin America, Europe, Russia, Australia, Middle East & Africa with term of condition ( Please WA +6281288121010 ( Indonesia local time ) for more info. 
FreshCare, modern medicated oil with aromatherapy, packed in a convenient bottle with roll on ball for personal handy tool for massage on the go, it is containing refreshing aromatherapy oil, 10 choices of aroma and strength.
FreshCare is packed in the form of a bottle of roll on which makes FreshCare practical for anywhere and anytime comforting aid, the oil is not easily spilled.

FreshCare is suitable for all day situation, event and circumstances, whether you are alone or in group.

The aroma is real fresh and inspiringly FreshCare will not disturb your surrounding as FreshCare aroma is not a "medication aroma". Everybody will enjoy the freshness.
FreshCare efficacious to relieve dizziness, headache, flatulence, cold, travel sickness, flu symptoms, aches, and itching due to insect bites.
Hotin Cream is an analgesic cream that is useful for overcoming tired, aches and muscles stiffness, it is appropriate to overcome the symptoms of aches that interfere with your daily activities, formulated to have a comfortable CREAM base used, appropriate heat, easy to rinse off, and not sticky in the skin, because it does not leave the cream residu in the skin, Hotin CREAM does not leave stain at clothes.
HOTIN CREAM is produced with high technology, alcohol-free so that it has a CREAM base that is safe and comfortable to be applied on our skin. HOTIN CREAM is Halal certified from the Indonesian Ulama Council (MUI), all raw materials, production process and packaging is audited Halal, so for Muslims do not have to worry when using HOTIN CREAM.