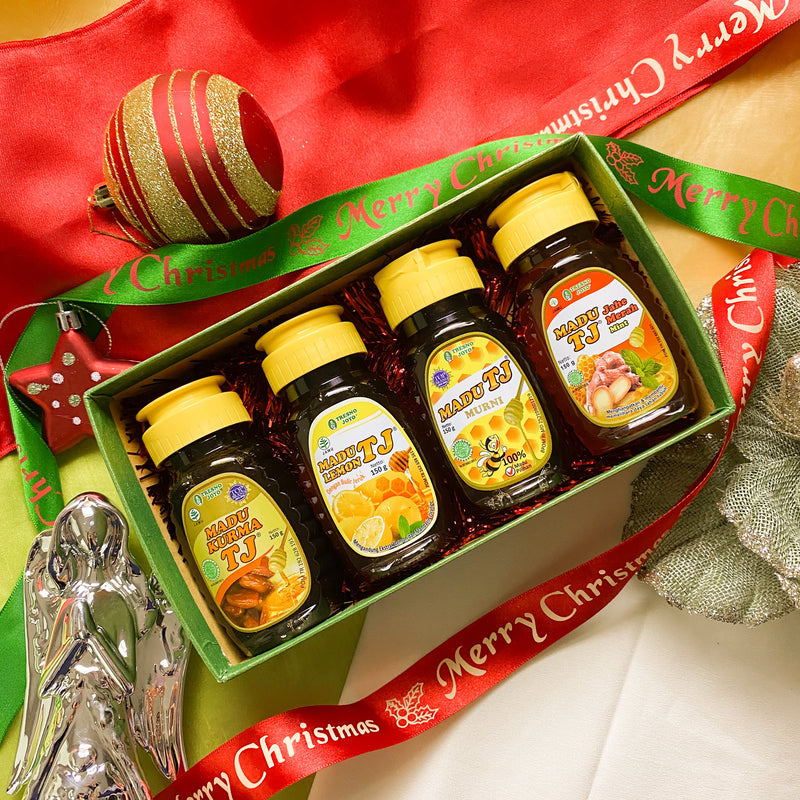 Delivery to all cities in USA, Canada, Latin America, Europe, Russia, Australia, Middle East & Africa with term of condition ( Please WA +6281288121010 ( Indonesia local time ) for more info. 
Honey TJ always takes honey from the best source. Produced by morning bees which are fresh and harvested at the right time when honey is matured, so the quality is always assured.
The TJ honey is produced hygienically with modern technology and packaged in a P.E.T food grade bottle and equipped with an anti spill TJ Lock cover.

In addition, the TJ honey is processed under pharmaceutical standards, has obtained halal certification, passed SNI test and crowned as TOP Brand, Awarded every year since 2016