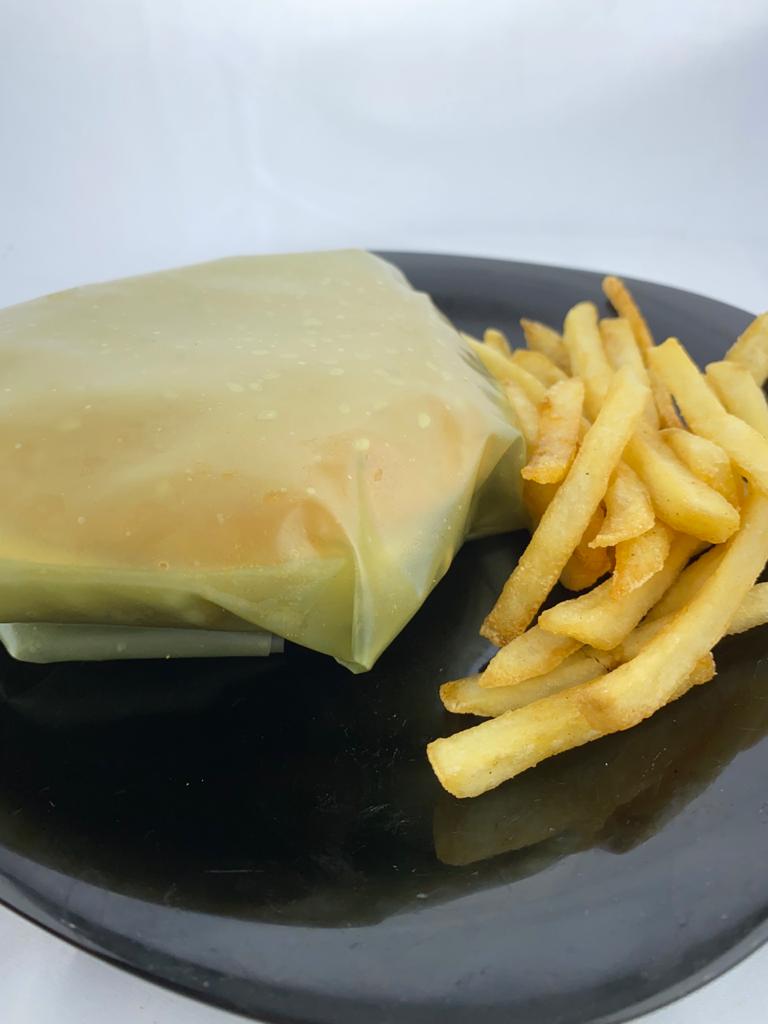 These products are available, For inquiry please contact us ( admin@indonesiainyourhand.com )
Our products: sheet, sachet, and gusset, for food and personal care sectors, & pet lovers
The product is truly ours as we hold  five patents on seaweed-based bio packaging product
We recommend to use the proper size without over sizing the wrap so you could save the cost of wrap.
To get the shiny look of your product, please put the burger / rice on doff surface, so that the glossy surface will be visible.
Don't put the rice / burger when it is too hot. Put and wrap the product when it is warm enough so that it won't burn your hands and the wrap as well.
If you prefer the wrap which rice won't stick on, feel free to inform us. We could make it for you with the same price. However, the wrap is not heat-sealable, therefore it is not for general purpose.
Dimension Burger Wrap:
Width 28 cm, length 30 cm =  40 pcs 
Width 23 cm, length 25 cm =  80 pcs