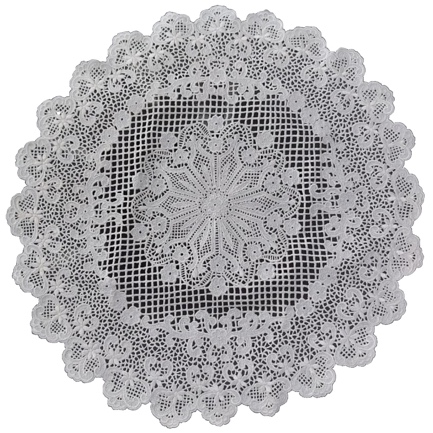 These products are available, For inquiry please contact us ( admin@indonesiainyourhand.com )
Product Knowledge : This embroidery doilly available in two diameters, 50cm and 35cm, with full embroidered design. This is our Flower Kawung design, with flower pattern on the edges and Kawung in the center.
Narrative or Story telling about the product : This rounded and oval doilly has a full embriodery design which is made from embroidering a piece of polyester fabric and then pierced to make small holes by soldering iron. Our design always includes Kawung batik as our identity.
Product Materials : Cotton Material, Curtain Material, and Embroidery Thread
Bruto : 90gr
Net weight : 60 gr
Product Dimension : 50cm